Where Art & Technology Meet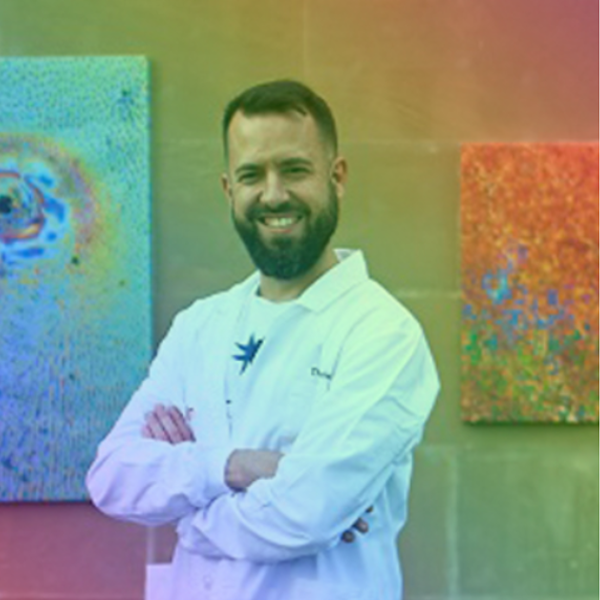 Javier Osés Martínez de Zúñiga
Micro artist
Since his beginnings as a researcher, industrial engineer anb university lecturer Dr. Javier Osés Martínez de Zúñiga always has had a scientific-artistic concern, collecting different materials with high aesthetic and artistic interest. He also has sought to investigate the synthesis and modification of materials and the physical principles involved in the aesthetic changes of materials at the microscopic level.
Creating art from micrographs of the reflections produced by light interaction with transparent nanometer-thick layers. That is the proposal of the artist and doctor in materials engineering Javier Osés Martínez de Zúñiga within his artistic project Hidden Reflections.
To create his work, Osés is inspired by light, and how it interacts with everyday elements such as a soap bubble. To fight against the ephemerality of such materials , and to be able to play with the colors produced on them, Osés has developed a process to synthesize layers with controlled properties.