Where Art & Technology Meet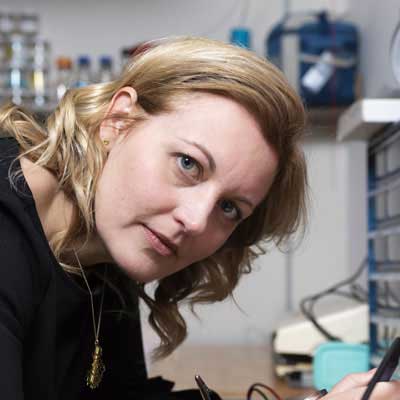 Megan Smith
New Media Artist and Researcher
Megan Smith PhD is a new media artist currently working to bridge physical computing within virtual and augmented reality environments. Her art practice probes new systems for delivering syndicated data through narrative structure and she often works with geo-location, live-feed installation, and performance as methods for storytelling. Her practice-based research blends with critical design methods to effectively build immersive environments. 
All the Stars We Cannot See
All the Stars We Cannot See (2021) by Megan Smith & Gao Yujie, is an immersive installation which geographically situates participants under a virtual sky activated by 23,000+ satellites orbiting Earth in real-time. The project includes a growing series of generative drawings of satellite clusters orbiting Earth rendered on specific days. The installation piece is designed for a multi-screen projection space or a 270-degree panoramic screen where the participants sit or lay down on grass and are immersed in the visual experience that relays a representation of space traffic, satellite density, and makes visible a veiled political space.