Technarte LIVE: Akiko Nakayama & Federico Dal Pozzo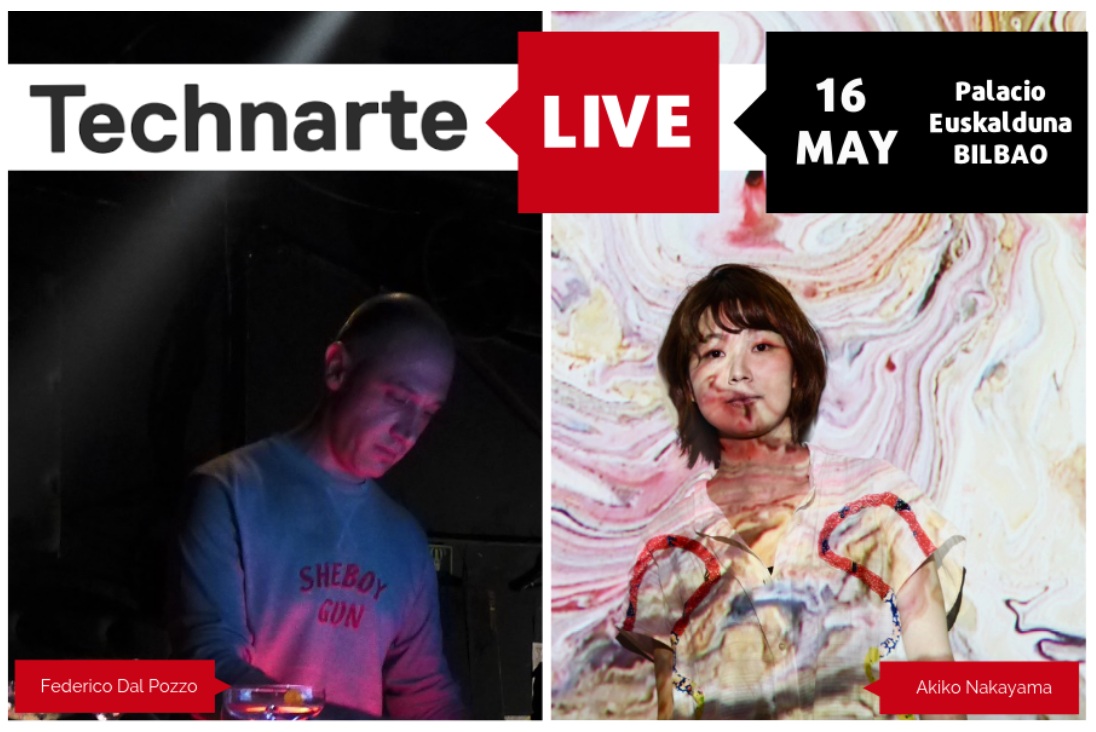 Live painter Akiko Nakayama and musician Federico Dal Pozzo joined together in a truly mesmerising performance
Akiko Nakayama is a painter who depicts the beauty of conveying energy metamorphosis through several media such as installation, photos and performance. She combines the energy of movement and the vibrance of colors, so pictures are brought to life.
"Alive Painting" is a live performance of dynamic changing picture and sounds. During the performance, people concentrate on altering the beauty of blending paints and philosophical meanings. Her work an abstract metaphor of various aspects of nature through the use of colors and fluidity and attempts to celebrate the moments of beauty amidst the ephemerality of life.
Born in Venice, Electroacoustic composer and musician, Federico Dal Pozzo studied drumming, audio recording, music production and wave field synthesis in Italy and USA. He has worked with dance and theater companies and toured several countries.
"Untitled_V N Z" is a real-time A/V performing concert dedicated to Venice and its sound. A sound that vibrates of water, stone, fire, metal, all of which in a continuous movement of sensorial and mnemonic evolution.
Time becomes water that collects reflexes of our hearing and later absorbing to design a story of echo in new notions of forms.