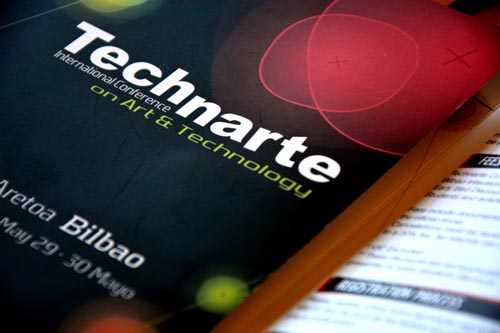 Technarte launches the call for papers, for the new edition of 2015, being at the same time of the 10th Annniversary of the Conference.  We are looking for speakers who want to show the entire world the innovative creations, in which technology is the protagonist in one of the steps of the creation process.

If you work in one of the most breaking technologies right now, don't miss the opportunity of being part of Technarte, the most important event on Art & Technology in Europe. Download the abstract template, fill it and send it! The better is the graphic documentation, the bigger is the possibility to be selected.
We are looking for artists and technologies that use the technological innovation as a way for their artistic creations. Nanoart, Bioart, Digitizing and 3D Printing, and many other disciplines fit in Technarte. The organization assume your travel expenses up to 700€, regarding your place of depart, and also three hotel nights, foods and the official conference dinner. You just need to show your project and attend to the two days of Conference, with the other speakers and attendees.
Get in touch with the organization to solve your questions, and hurry up! Don't miss the deadline!