Technarte launches a new edition in Los Angeles (USA), scheduled for Autumn 2015, after the usual edition in Bilbao.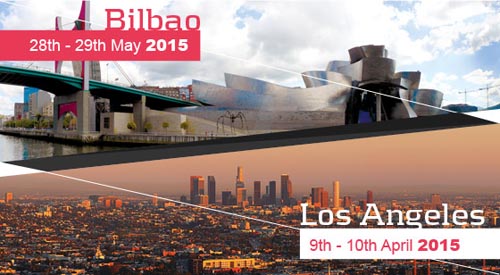 The decision to land in the USA, especially in Los Angeles, obeys to a growing demand of the technological and creative international sector, which is looking for opportunities and ideas to support the technological development with the creativity of the artists, and also to break the barriers of traditional art, exploring new disciplines which use the technological innovation as means of artistic expression.
Nanotechnology, science, robotics, biology, engineering and interactive software, among others, are the new disciplines used by the artists for their new creations, in which interactivity between artwork and audience becomes essential.
Los Angeles will host for first time these conferences of international artists and technologist under the umbrella of Technarte, yearly event which has turned Bilbao in the epicenter of Art and Technology since 2006. Among other objectives, Technarte impulses both artist and professionals of the creative and technological sector, to look for new opportunities and projects. When the Call for Papers of Bilbao edition will finish, on 15th October, the organization of Technarte will launch a new Call for Papers for Los Angeles edition, in the seeking of artist and technologist who want to send their proposals.