The threshold between the homo sapiens and the augmented one through art and technology with Solimán López.
Will you become an augmented being?
This and other questions related with the humankind future in this plain digital revolution, are the conceptual basis of the new exhibition named "Skinning". The CEART of Fuenlabrada will hold five new creations based on reactive pieces with the spectator presence, who is the protagonist of the show with a new aesthetic more formalist and figurative in the artist path. With this show, Solimán López fills a new step in his research around the new technologies and its psychological, social, economical and artistic consequences and derivations. The spectator could interact with The Pole, a reactive visual of 6 meters longer that recognise the position and display different human textures over an athletic 3 dimensional pole.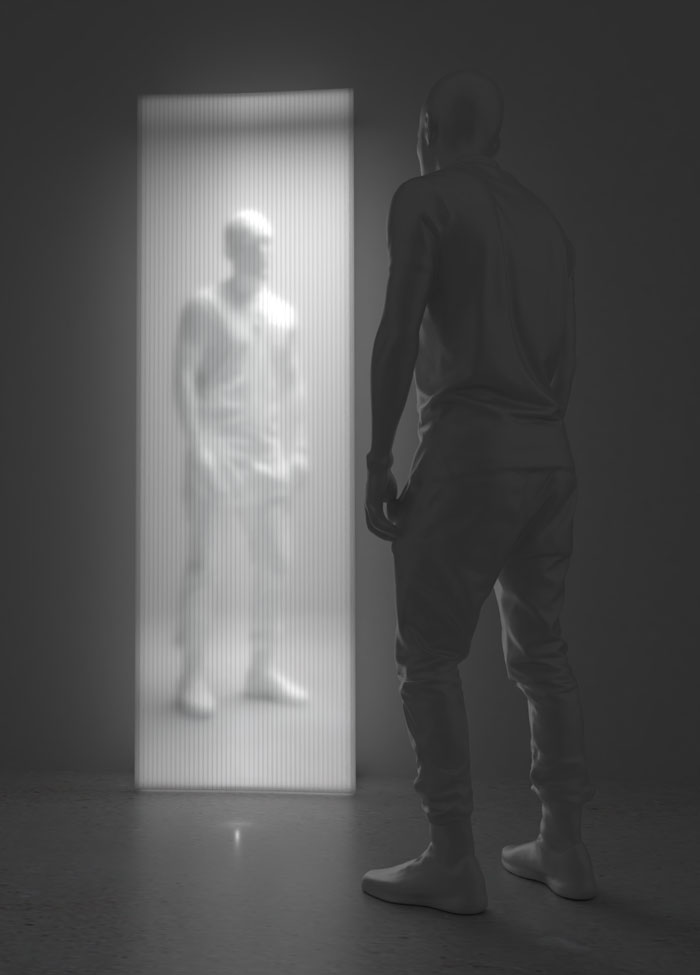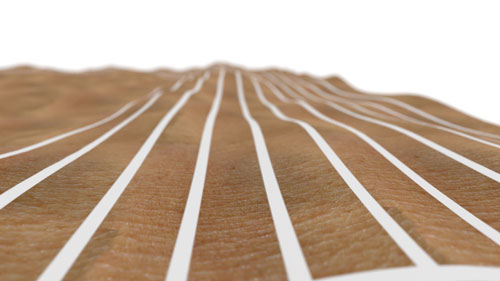 With Skin path we can observe a video installation with 11 little screens where a camera travels around and in a limitless looping over an athletics pitch made of digital skin. The Runner is a custom and interactive software that shows the movement of a 3 dimensional character that will be running during one year. In a database all the data generated will be recorded. Calories, distance, bytes, hours of running.
In the Aposurfaces, we can interact with a surface that change its final skin when we are in front of, emerging some kind of lost landscape made of artificial skin.
Finally, in Surface machine we can find an interactive surface that captures our own image and put it inside an artificial and geometric skin, blocking the threshold between the real image and the virtual one.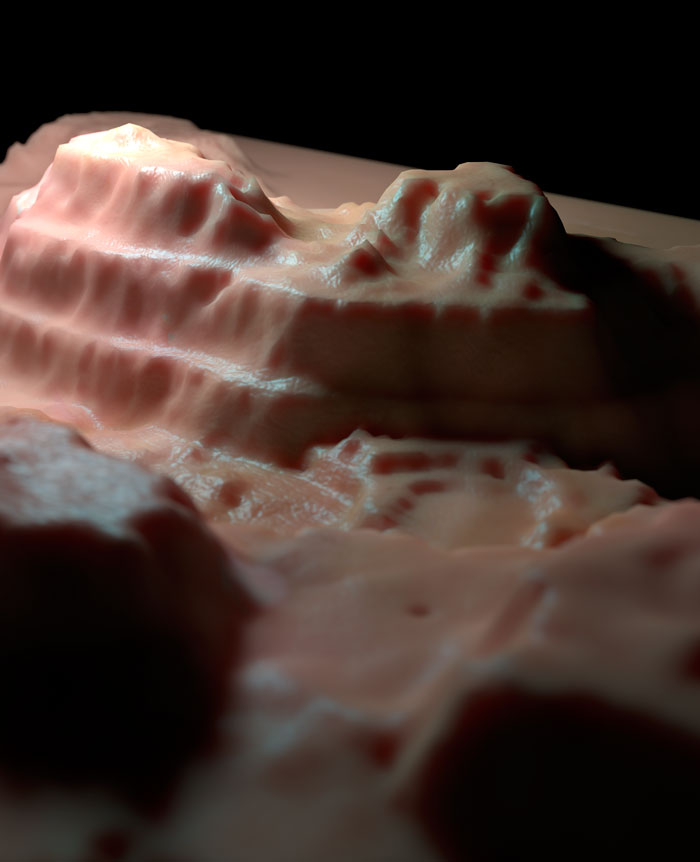 More information at www.solimanlopez.com