RICCARDO TORRESI is a media artist, architect and video maker based in Berlin.
After finishing his studies in Architecture, in 2013 he was nominated for the 1st prize at the "International Architectural Thesis Award" and the "Archiprix Italia" for his thesis about sustainable development processes in Saint Louis, Senegal. In 2014 he presented "Anthropocene: a Data Visualization" at Haus der Kulturen der Welt in Berlin, consisting in computer generated artworks visualizing environmental data. In 2016, together with artists Maxime Lethellier and Asako Fujimoto, he founded the artist collective Ephemeral Tomorrow, which focus on the intersection between new technologies, art and science. In 2017 he received an honorary mention at Torino Share Festival for his work Relative Space. In 2018 his collaborative work Satellarium II was selected by the Jury of the XXI Japan Media Art Festival in Tokyo and exhibited at the Athens Digital Art Festival in Greece between others.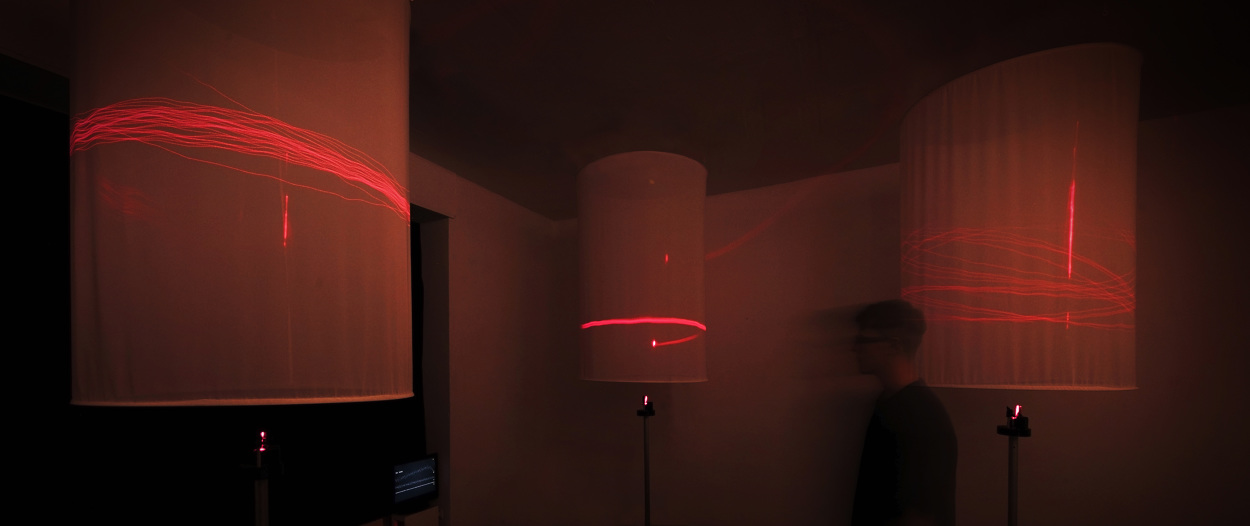 SENSING GRAVITY
In the conference will be presented the latest works by the media art collective Ephemeral Tomorrow having the common intention of visualizing data related to gravitational phenomenon recorded and monitored on Earth.
GW170817 SPECULUM
The audiovisual work GW170817 SPECULUM seeks to investigate, as well as speculate, around a particular event: the recording of gravitational waves produced by the merging of two neutron stars on August 17th 2017 by the LIGO Hanford, LIGO Livingston and Virgo   detectors (also known as GW170817).
In the installation, laser beams are reflected by rotating mirrors on to a cylindrical fabric, creating waves according to the event's data recorded in each one of the 3 detectors. Gravitational waves moving through time and space, which were transformed into measurable data sets, are translated back into sound and light in motion, through the same means used to detect them.