Daniel Leighton is a Los Angeles based contemporary painter with a technology and film background. He graduated Cum Laude from UC Berkeley with a BA in Film. He worked with CNET, Intel, Sun Microsystems, Women in Technology International, and Paramount Pictures through Webolution, a company he helped found. His films have been shown at The Pacific Film Archive/UC Berkeley Art Museum, MoveOn.org and the UC Theater in Berkeley.
Leighton's art combines his four primary areas of study: art, technology, film and the human condition. He uses technology to create art that delves into the deepest parts of the human psyche. In 2014, he coded his own Augmented Reality app, called Daniel Leighton Art+AR to interact with his paintings, making the technology an integral part of going deep into human connection.
Being faced with his mortality since childhood because of Crohn's Disease, the workings of his physical and emotional states have become revered roadmaps as he engages in a feedback loop of reaction between body, heart and image while creating his work.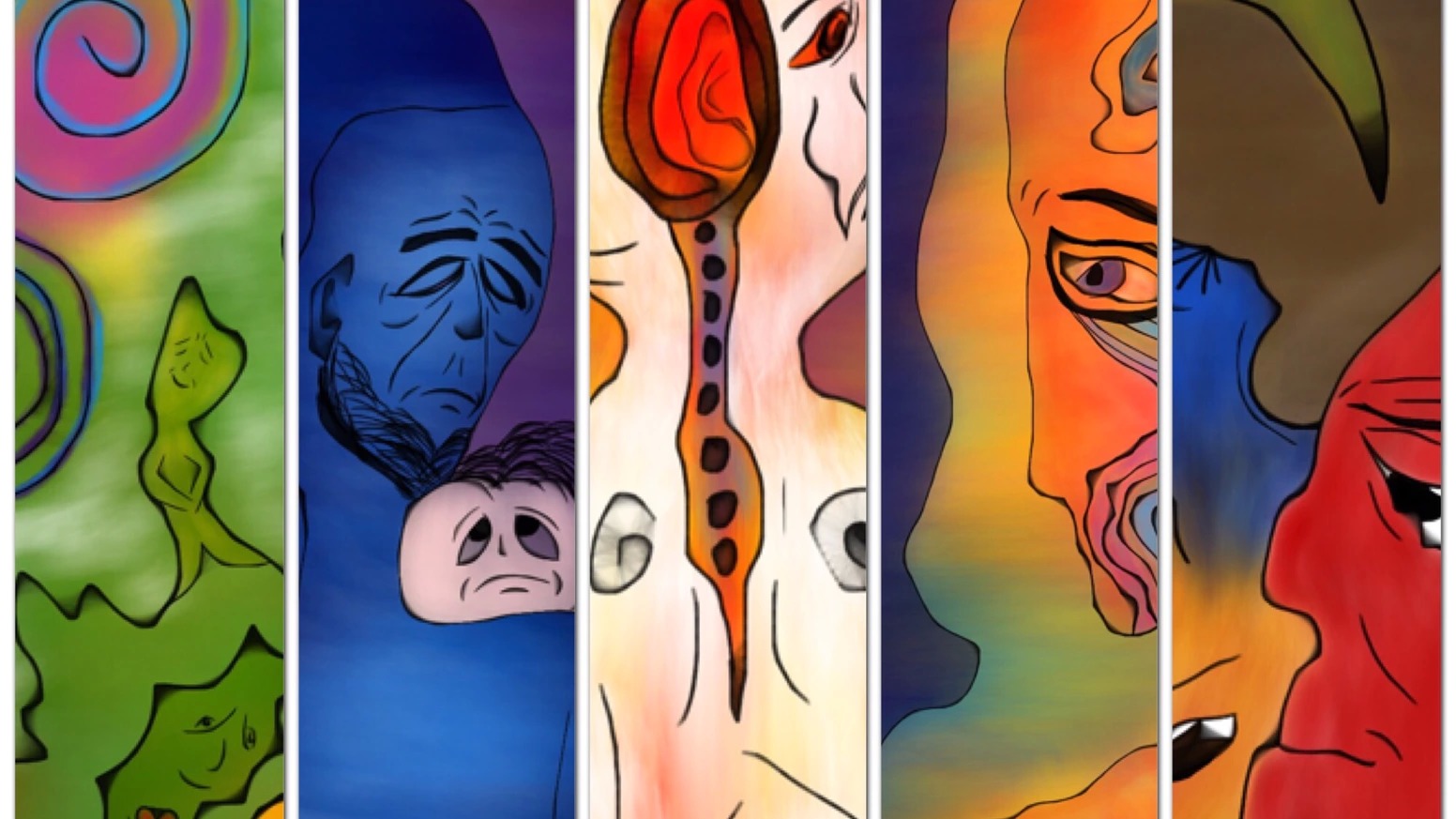 Daniel Leighton paints and codes. His work combines his four primary areas of study: art, technology, film and the human condition. Synthesizing the old and new, Leighton depicts raw emotions using high tech mediums like iPad and Augmented Reality to create imagery, color, video, sound, animation and interactivity.
Leighton believes it is his responsibility as an artist is to create work that helps people. His art and Augmented Reality app give people more insight into understanding themselves and each other on an emotional level.
Human comprenhension and communication building AR
In his presentation he will discuss how instead of seeing technology as an obstacle to connection, like many people do, he sees it and uses technology as a gateway to connection that will lead to long-term positive change. He will also share how he uses physical and emotional feelings as guides, and how he incorporates technology in the process.